What You Need to Know About Your Divorce Consultation with Your Attorney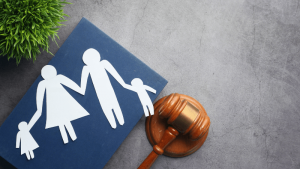 No one who ever gets married believes that they will one day get divorced. A marriage that ends in divorce can be very painful. And it's challenging to decide what attorney should help you through the upcoming difficult period in your life.
During your first meeting with Marshall & Taylor PLLC, you can expect a welcoming environment. We know that your situation is hard. There are many reasons that you may find yourself at this point. The reasons for divorce range from simply growing apart to cases of adultery, abuse, or toxicity in the relationship. The important thing is to concentrate on the present and look to the future.
We Will Listen to You
As the meeting progresses, we will ask that you tell us your story. It's important not to hold anything back and to just give us the plain truth. Our commitment is to protect your rights, your assets, and your children, and the more we know about your case, the more we'll be able to help you.
We know that some of the information you divulge to us might be upsetting or embarrassing. We'll work hard to put you at ease and win your trust. A big part of that trust is achieved by listening to you without judgment.
Initial Questions You May Have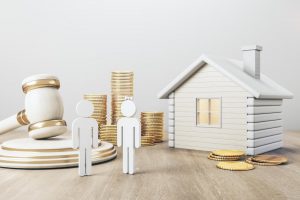 It is natural to have lots of questions for your attorney during your first meeting with them.
A good policy might be to write down any questions you might have for us so you don't forget them.
Here are a few areas that our clients often have questions about:
References: It is important that you ask an attorney for references. Given how much attorneys charge and how personal these cases are, you should learn everything you can about the firm before trusting anyone with your case. A good set of professional references will help to ease your mind. It is also important to find a lawyer who you get along with personally.
Delegation: Who exactly will be working on your case? Will the attorney you are talking to be the sole associate on your case, or will there be a team of professionals working on your behalf? Will the attorney answer your calls themselves, or will a paralegal or secretary answer them? Find out if there will be a dedicated paralegal working on your case, as well as a dedicated lawyer. Ask about the track record of the lawyer or lawyers who will be handling your case.
Expectations: It is important to know what outcome you might expect for someone in your specific situation. In a case like yours, what strategies will the attorneys use? Do they have an opinion about how the court will rule in your case? The more you know about possible outcomes, the better prepared you will feel.
Present Situation: It is not at all unreasonable to ask your potential lawyer some basic questions about how you should conduct yourself in the midst of this case. Where should you live at this time? Should you have any contact with your soon-to-be ex? Is it okay to have normal contact with your friends, family, and coworkers?
Temporary Orders: If your present situation involves extreme toxic or abusive behavior, you have the right to ask your lawyer whether you can get a restraining order against your spouse.
Settlement or Trial: Everyone going through a divorce usually asks if it is better to seek an agreed settlement or go to trial. Unfortunately, there is no single answer that fits every case. The attorney you choose should go over your particular case and help you weigh the pros and cons of each.
Reviewing the Cost: Getting the divorce you deserve should not break the bank. You should not shy away from asking about attorney fees during an initial consultation. You should also expect a clear answer on the matter.
Relevant Experience: It is very important to retain a divorce attorney that you feel you can trust. While you're meeting with them, assess how you get along with them, whether you feel you can trust them, whether you think they're smart, and whether they seem to be invested in your case.
Marshall & Taylor PLLC Is Here for You
If you are looking for compassionate, experienced Raleigh divorce lawyers, contact the professionals at Marshall & Taylor PLLC. We routinely handle a wide variety of cases, and we strive to make the legal process as painless as we can. Call us at (919) 833-1040.