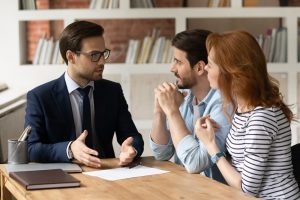 We all hope our marriages will last a lifetime. Sadly, that isn't always the case. Although the number of divorces has decreased in America, it's an unfortunate fact that far too many marriages end this way. If you and your spouse cannot live together, you want to make your divorce as pain-free as possible.
At Marshall & Taylor PLLC, our only focus is family law. We want to help you and your spouse successfully navigate your divorce with a minimum of heartache. If you have other family matters, we will be glad to assist with those as well. Contact our legal team at (919) 833-1040 for a confidential consultation. We are standing by for your call.
What Is Family Law?
There is more to family law than divorce, although that is a large part of our practice. Anything that touches the family is a part of family law. Adoption, custody and visitation, child support orders and enforcement, and domestic violence matters are all part of family law.
Practice Areas
At Marshall & Taylor PLLC, we concentrate solely on the practice of family law and divorce. That means when you come to us for a divorce, we can focus one hundred percent on your case, with no other types of law to distract us. Your divorce and the matters surrounding it will get our full attention.
Divorce. When you've decided it's time for a divorce, we can help you with any type.
Separation. If you and your spouse need to live apart but haven't yet decided to divorce, legal separation outlines the division of property and protects your rights.
Child Custody. Custody and visitation are handled separately from the divorce order. If you need to develop or modify a custody order, we can help.
Child Support. Who pays whom and how much is governed by a complex series of calculations. We can help you with your custody agreement and make sure the money you're getting or paying is appropriate.
Alimony. In North Carolina, alimony is based on the consideration of a variety of factors, not least of which is whether alimony payments would be "equitable." We can help you gather evidence to support your position on whether alimony is appropriate.
Property Division. North Carolina is an equitable division state. This means your marital property will be divided equally, but not 50/50, in a way that is fair to both spouses. To protect your separate property and help you ascertain what is "equitable," you should have legal assistance.
Alternative Dispute Resolution. Unlike mediation, ADR is a binding arbitration that resolves differences using a neutral third party as an arbiter. Less formal and less expensive than going to court, ADR can be helpful when there are issues of facts that need to be decided.
Domestic Violence and Restraining Orders. Not all separations are amicable. Sometimes others in our lives need to be kept away from our families and us. If you have domestic violence troubles, you need an attorney to assist you.
Adoption. Adding a new member to your family should be a wonderful experience. It is also a legal matter filled with paperwork. We will assist with the paperwork so you can enjoy the adoption process.
About Our Team
Attorney Jeffrey E. Marshall is a North Carolina board-certified Family Law Specialist and a certified Family Financial Mediator. Mr. Marshall is one of only 204 attorneys throughout North Carolina to have these dual credentials. He is dedicated to protecting the rights of all his clients and the families of the Raleigh area.
Travis R. Taylor's practice is based in family law and the issues surrounding it. He is certified to practice in North Carolina's state and federal district courts and has handled appellate work before the 10th Judicial Circuit Court. He's a native of Boone, NC.
These are just two of our outstanding lawyers. We also have experienced and responsive support staff to make sure all our clients are well-supported. Our team understands that this is a difficult time for you and your family, and we will treat your case with the compassion and care it deserves.
If You Need a Restraining Order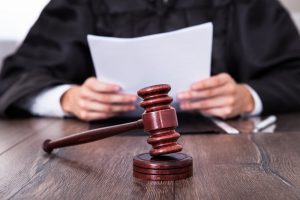 Before, during, and after a divorce, it may be necessary to keep the parties apart. This can be accomplished by obtaining a restraining order. There are two steps to obtaining a restraining order, and it is important to complete both steps.
The first order is sometimes called the temporary or emergency order. This will be filled out by the party seeking the restraining order and only lasts until the parties can have a hearing in court, usually not more than ten days.
The second order is issued by the judge after the hearing. It will last for a specific period, six months to a year, and prevents the restrained person from approaching the other party within certain restrictions.
If you believe you need a restraining order against a spouse or other family member, you should always consult an attorney. You will have to appear in court to obtain the order, so you should never try to do this alone.
Contact Us
Marshall & Taylor PLLC is here to represent you in all your family law needs. Whether you need a divorce, a modification of an existing order, or are trying to adopt, we are here for you. Contact our Carrboro team at (919) 833-1040 or through our website. We will be in touch right away. Your consultation will be confidential, and we will be happy to answer all your questions about your upcoming case.