Family Law Attorneys in Raleigh, NC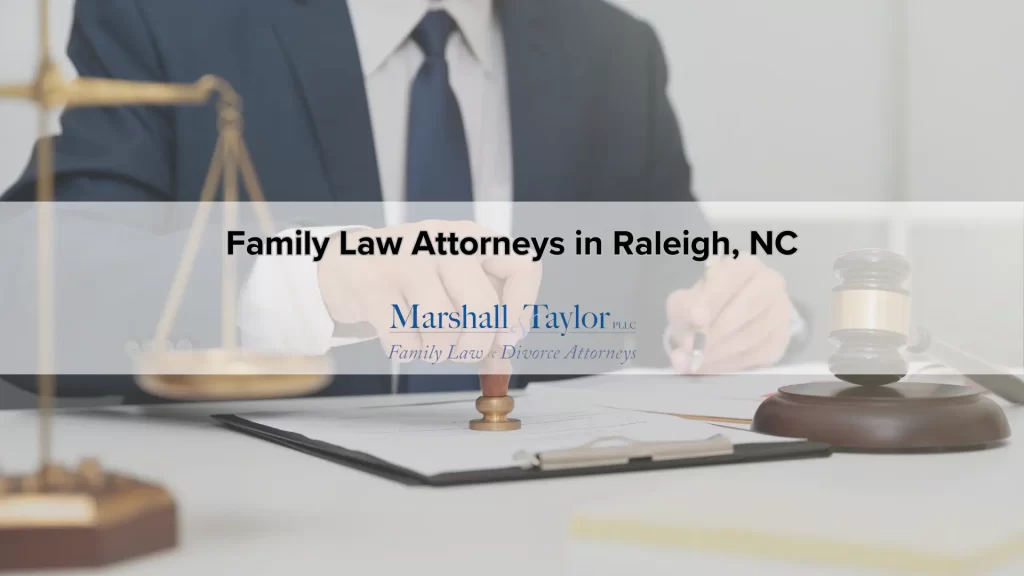 Family law is a broad category of legal work involving relationships and families. Given the personal nature of family law, you must choose an attorney you can trust to handle every aspect of your case. The family law attorneys at Marshall & Taylor PLLC have years of experience working on various family law cases. We understand how to navigate the complexities of the law and will use our knowledge to fight for you, no matter your circumstances.
Some of the cases that Marshall & Taylor PLLC routinely handles include
Each of these areas of family law has a unique set of rules and legal procedures that you will need to follow to receive the best possible outcome. However, when you are facing so much pressure already in your life, you cannot expect to learn and understand the law entirely alone. That is why you need to work with a skilled family law attorney who will guide you through the legal process and focus on your well-being.
What is family law?
Family law handles the legal issues surrounding intimate family relationships. This includes:
Many family lawyers primarily focus on divorce, but they can also help you with issues involving your spouse, partner, or children.
How Can a Family Law Specialist Help?
While handling some family law cases without an attorney is possible, it is usually best to get legal counsel. Family law can involve many complex issues, such as dividing assets and property, child custody, child support, and alimony. Families that want to adopt or spouses in an amicable divorce can benefit from a lawyer. Even in these situations, it is still of great importance that you protect your rights, your property, and your child or children. You should never have to fear the loss of financial support, your home, or your children because of a family law dispute. That is why you need a seasoned family lawyer to help you protect the people and things you love most throughout every step of your divorce.
Will hiring an attorney for my family law issues make things worse?
Some people assume that hiring a lawyer will increase the aggression or tension in divorce proceedings. With the right lawyer, this will not be the case. An experienced divorce lawyer can anticipate problems and smoothly deal with issues as they arise. Hiring compassionate, experienced legal representation can make divorce more civil and harmonious.
Why Should I Choose Marshall & Taylor PLLC?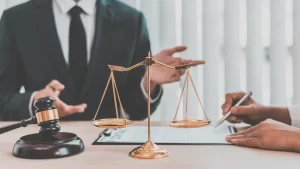 Marshall & Taylor PLLC supports the rights of families in Raleigh and the Wake County area. We proudly represent our local community and will use our skills to help you seek the best possible outcome.
Jeffery E. Marshall, one of our founding attorneys, is a North Carolina board-certified specialist in family law. The legal community recognizes his commitment to clients and compassionate legal approach. Each attorney at Marshall & Taylor PLLC upholds these values. We can ensure that you will receive unparalleled service during your family law case. When you work with Marshall & Taylor PLLC, you will know that our attorneys will fight to defend your rights and your family.
Contact Marshall & Taylor PLLC Today
If you are pursuing a divorce or any other family law matter, you need the support and guidance of a skilled family law specialist. The Raleigh family law attorneys at Marshall & Taylor PLLC are ready to take on your case right now, so you do not have to wait any longer for a solution. Start your family law case today by calling Marshall & Taylor PLLC at (919) 833-1040.