Morrisville Family Law Attorneys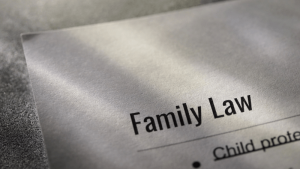 Many of us think of family as an aspect of life that is both a source of support and a place of refuge from the troubles of the outside world. As we all know, there are often dynamics within a family that lead to frustration and conflict, but we can generally resolve these matters amongst ourselves. However, sometimes there are issues that are so significant that they have legal implications. For example, divorces affect your property, your finances, and the custody of any kids you have. Adoption should be a happy process, but it can take a long time, and the complexities of the paperwork can be bewildering.
The experienced Morrisville family law attorneys of Marshall & Taylor PLLC understand that litigation involving family members can often be more emotional than just about anything else in life. When you are going through major changes in your family life, you don't need the additional stress of learning all of the complex nuances of family law. We are here to handle that for you. Whether the issue is an adoption, a divorce, or a dispute over child custody, we work with our clients in a way that allows them to rest assured that their cases are being handled as smoothly as possible. With the legal team at Marshall & Taylor PLLC on your side, you will know that we are working to protect your best interests.
Whatever your family legal issue is, contact the skilled and knowledgeable Morrisville family law attorneys of Marshall & Taylor PLLC today for a confidential consultation. We will give you a frank and clear assessment of what your legal options are. Call us today at (919) 833-1040, and let us get to work for you.
Types of Cases We Handle
The seasoned attorneys at Marshall & Taylor PLLC have the skills, knowledge, and experience to handle a wide variety of family law issues, including:
Divorce
Contested Divorce
Uncontested Divorce
Collaborative Divorce
Mediated Divorce
Separation
Child Custody
Child Support
Alimony
Property Division
Alternative Dispute Resolution
Domestic Violence and Restraining Orders
Adoption
All of the above issues can be challenging in both practical and emotional terms. This is why you should choose a distinguished family lawyer that you can trust to safeguard your rights and who will handle your case with dignity. Whatever the changes your family might be undergoing, we will make your well-being and your best interests our priority.
Divorce in Morrisville
One of the most common reasons people choose to employ a family lawyer is that they are going through a divorce. Knowing that your marriage is coming to an end can be mentally stressful and emotionally painful, even if the separation is entirely amicable. If the divorce was not your own decision, or if the relationship between you and your spouse has become particularly acrimonious, the stress and the pain can be exponentially greater.
There are countless things to consider at the end of a marriage. Both spouses must restructure their lives and their finances. They must agree about how to divide property and assets. The decisions both partners make will also have a considerable impact on their individual futures as well as on the lives of any children they may have. Dealing with all of this while going through intense emotional turmoil is overwhelming, to say the least.
The skilled marriage attorneys at Marshall & Taylor PLLC understand all these challenges, and our goal is to help make the divorce process as smooth as it possibly can be. We can help you understand what your rights are, as well as what you can expect from the divorce process. As your legal representative, we can take care of the formal filing processes. We will also do our utmost to help you reach an amicable conclusion to the divorce process via mediation. If these attempts fail, we are ready to aggressively protect your rights when it comes to child custody, alimony, property division, and other potential points of conflict. Our goal is to help you end your marriage with your dignity intact and your best interests protected.
Why Should I Choose Marshall & Taylor PLLC?
Our Morrisville family lawyers have enough experience to recognize that just about everyone who walks through our doors is going through one of the most challenging times of their lives. For this reason, we do everything we can to foster a relationship of clarity, openness, and honesty with each of our clients. Our goal is to wrap up your case with the most favorable outcome possible as swiftly and smoothly as we can so that you can move on with your life.
Compassion for our clients is a cornerstone of our practice, but we are well-equipped to fight for your best interests. Thus, while we value the processes of diplomacy and mediation, we are unafraid to defend you aggressively when it comes to your finances, your children, and your rights.
Furthermore, Jeffrey E. Marshall is Board Certified in family law. This distinction means that he meets the high standards set by the North Carolina State Bar.
Contact Our Morrisville Family Law Attorneys Today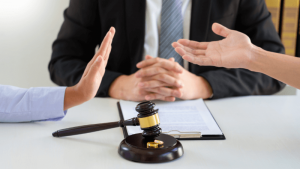 Problems with those closest to us can be more stressful and draining than just about any other legal problems. Ending your marriage or engaging in arguments about the alimony you need can generate high levels of stress that can seep into every area of your life. If you are struggling with issues associated with your marriage, your adoption, or any other family law matter, a family law attorney with experience and skill can help make the process you are going through less stressful and more straightforward.
At Marshall & Taylor PLLC, our dedicated Morrisville family law attorneys are dedicated to putting our knowledge, integrity, and skill to work for our clients. We will bring the passion and work ethic you need to reach a favorable outcome in your family law case. With us on your side, you will know that you have a team that is fighting for your best interests, and we will keep you updated about the state of your case at every step of the way. Contact us today at (919) 833-1040 for a confidential consultation, and we will help you understand what your legal options are.