Cary Family Law Attorneys
When a marriage comes to an end, even under the best of circumstances, there can be a lot of emotional pain and struggle for all parties involved. In addition to the psychological burden, a decision to end your marriage will leave you with a lot of questions about the structure of your daily life, as well as your finances. As tough as it is to deal with the reality of your relationship coming to an end, you and your spouse will also need to find a way to decide on the division of your property and your money. Any agreements you make will have long-term consequences for your own future and for that of your children as well.
Fortunately, the Cary family law attorneys at Marshall & Taylor PLLC have the experience and knowledge necessary to help make the divorce process as smooth as possible. With us on your side, you will have ongoing advice about your legal rights, and you'll know what to expect in your case every step of the way. The seasoned attorneys of Marshall & Taylor PLLC will also be able to assist you by handling all the legal details and fighting for your best interests in the courtroom, if necessary. We are here to help you reach as favorable a conclusion as possible as your marriage comes to an end. Call us today at (919) 833-1040 for a consultation and learn more about how we can help you.
Types of Cases We Handle
It is always challenging when the law has to get involved in family affairs. Because of the closeness you share with members of your family, legal matters relating to them can be emotionally charged. The experienced legal team of Marshall & Taylor PLLC understands how difficult this can be, and we are here to protect your best interests in all family-related legal proceedings. We can help with the following areas:
All these legal matters involve the people who are most closely involved in your life, so they have the potential to be emotionally challenging. That's why it's so important to choose a family law practitioner who can help you clearly understand your legal options and who can make sure that you maintain your dignity throughout the process. Whether you are going through a divorce or petitioning for a restraining order, you can rest assured that our experienced legal team will make your best interests our number one priority.
Why Should I Choose Marshall & Taylor PLLC?
Our Cary family law legal team is made up of compassionate attorneys who understand what a difficult time you are going through when you get in touch with us. We prioritize openness, clarity, and honesty in our communication with each of our clients. We treat everyone we serve with respect and understanding, and we are determined to fight vigorously on your behalf. While we will seek to reach a favorable resolution to your case through diplomacy and mediation, if possible, we will not hesitate to do all we can to aggressively defend you, your children, and your finances as soon as it becomes necessary.
Contested vs. Non-Contested Divorce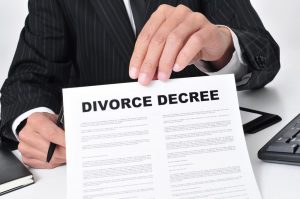 In general, divorces are categorized as either contested or uncontested. In an uncontested divorce, the two parties have already managed to reach an agreement or an understanding about how the divorce will be resolved. In this situation, both spouses are in general agreement about such items as child support, child custody, alimony, and how to divide their assets. This may sound like a straightforward process, but legal assistance is generally still necessary so that the paperwork and court dates can go as smoothly as possible.
In a contested divorce, on the other hand, the spouses have issues between them that they can't resolve on their own. Contested issues can include child custody, child support, alimony, and the division of assets. This type of divorce is usually complex, and the emotionally-charged nature of the situation or the lack of communication between the partners can make coming to an agreement even more difficult. In this type of divorce, an experienced and skilled attorney is essential to protect your interests and present the best options for your specific situation.
How Long Does a Divorce Take?
Each case is unique, so there is no straightforward answer to the question of how long the process of divorce will take. Even in an uncontested divorce, there may be complicated financial situations or family dynamics that can require time to resolve. The whole process can take anywhere from several months to several years to conclude. If you are working with an experienced family lawyer, you will have someone on your side who will make sure that you are taking each step in a timely fashion and who can help you avoid any issues that might hold up the forward progress of your case.
Contact our Cary Family Law Attorneys Today
If you are contemplating divorce, want to adopt a child, or have any other family matter that needs legal attention, we know how overwhelmed you are probably feeling. Whether you are battling for custody of your child or fighting for the alimony you need, the Cary family law attorneys of Marshall & Taylor PLLC are here to help you make your way through the process. We want to see that your case is wrapped up as smoothly and as swiftly as possible so that you will be able to move on with your life.
The dedicated family law lawyers of Marshall & Taylor PLLC are equipped with the integrity, knowledge, and work ethic you need for a favorable resolution of your family law case. We know that you may have a lot of questions about what to expect. We will take the time to understand the specifics of your situation, and we will be transparent with you about what your legal options are. Call us at (919) 833-1040 for a confidential consultation with an experienced family law professional today.