Whether you're adopting a child or going through a divorce, you need an experienced attorney by your side to provide legal representation and guide you through the process. At Marshall & Taylor PLLC, we have the resources to create a strategy to meet your needs and try to achieve your goals. Our legal team will fight to protect your rights during this overwhelming time in your life.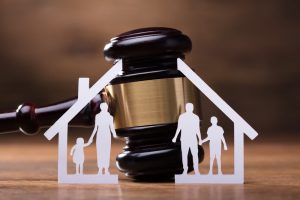 Marshall & Taylor PLLC knows the far-reaching and long-term effects of a dispute within the family. Going through a divorce creates various challenges. It can upend your whole life and cause emotional and financial strain. If you need to take your case to court, it can become a contentious battle and potentially drag on for months or even years.
The Pittsboro family law attorneys of Marshall & Taylor PLLC can help you resolve the issues you face. We use our knowledge of state laws and legal procedures to handle every aspect of a client's case effectively. We will remain in your corner until the end to get you through this so you can move forward with your life.
Learn more about the services we offer by calling us at (919) 833-1040 for a confidential consultation.
Why You Should Hire a Family Law Attorney in Pittsboro, NC
Although you think you can finalize your divorce amicably, many issues can arise that might turn an otherwise smooth and respectful process into an ugly fight. You may agree on some matters, such as property division, but can't seem to negotiate terms for child custody and support. If you don't have someone there to protect your interests, you could walk away from the marriage with nothing.
At Marshall & Taylor PLLC, our Pittsboro family law attorneys can offer the comprehensive legal services you need to navigate the complex process. We will review the circumstances to determine your rights and options and work towards a favorable outcome.
We understand the struggles of dealing with a divorce. You will be our top priority while we are working on your case. We believe in dependable customer service and provide ongoing communication to our clients. With our 24/7 availability, you can reach us whenever you need us.
Our Practice Areas
Marshall & Taylor PLLC handles various family law matters for clients in Pittsboro, North Carolina. We believe anyone facing hardships in their lives deserves assistance from a dedicated legal team. You should not have to go through this devastating experience alone. We will be there from start to finish of your case.
We know that no two clients or cases are alike and use a personalized approach to handle the unique aspects of the family law issues we take on. We can represent you in a variety of cases, including:
If you're going through any of these family law matters, do not hesitate to contact Marshall & Taylor PLLC. We can advise you about the best way to proceed with your case to try to achieve your desired result.
Contact Us
A divorce can take time to finalize. Even if you think you and your spouse are on the same page, significant emotions can turn the entire procedure upside down, resulting in unexpected delays and contention. Every stage of legal proceedings can be challenging to navigate if you don't seek representation from an experienced Pittsboro family law attorney.
Marshall & Taylor PLLC is familiar with every area of family law. We know what it takes to protect our clients and handle even the most complex matters. Our hard work and dedication have earned us multiple awards and accolades from prestigious organizations. We have been able to build a stellar reputation for representing North Carolina residents successfully.
If you're struggling to resolve a family dispute or need assistance with a family law issue, contact Marshall & Taylor PLLC today. You can discuss your case with us during a confidential consultation and learn about your legal options so you can make an informed decision about your next steps. Call now at (919) 833-1040.