Pittsboro Alternative Dispute Resolution for Divorce Attorneys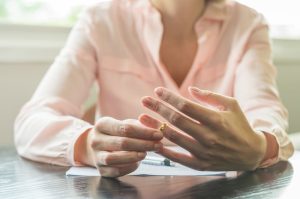 If you are facing a divorce in North Carolina, this can be a difficult time. It may seem as though a major chapter of your life is coming to an end. We recommend viewing this as the beginning of moving forward in a new way instead.
In the year 2019, there were 32,862 divorces in North Carolina. Of these, 120 divorces were in Chatham County. The process of getting divorced can be lengthy and exhausting. This is especially true when you do not have an experienced and empathetic divorce attorney on your side. Divorce proceedings can potentially drag on for months or even years in some extreme cases.
You may wish to consider alternative dispute resolution (ADR), such as arbitration, mediation, or collaborative divorce. These can provide for a simpler dissolution of the marriage as compared to traditional divorce. They also offer more privacy than going to trial. Our attorneys understand the strategies and tools available to use during ADR and how they can help yield the most favorable resolution for you.
Call (919) 833-1040 now to speak with a Pittsboro family law attorney from Marshall & Taylor PLLC. We are ready to discuss your options with you. Our attorneys are prepared to help you choose the best path for your future.
Arbitration and Mediation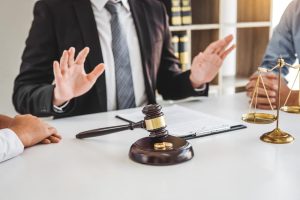 These are processes by which the two spouses can resolve the end of the marriage relatively amicably. They are facilitated by a third-party arbitrator or mediator. This person is impartial and unbiased, and they help the two partners to arrive at an agreement that is fair to both parties. This can result in less tension during the divorce process.
Working with a mediator or arbitrator also offers a resolution that is typically more efficient. This is due to the nature of the arrangement, which focuses on cooperation instead of a legal battle. When cooperation in ADR produces an amicable divorce, a favorable precedent for the relationship between spouses moving forward is often the result. This is a key consideration when children are involved. By beginning your new life as two people working together, you are laying the groundwork for future family interactions. The importance of this cannot be overstated.
Arbitration and mediation are usually less costly than divorce proceedings. When using ADR, the parties have control of the calendar, rather than having to wait for the court to set each date.
Once a settlement is reached via arbitration, the agreement is binding and enforceable. A distinction between mediation and arbitration is that arbitration involves a trained arbitrator who functions as a judge. The decisions made by the arbitrator are binding, and neither spouse can appeal them.
An agreement reached in mediation is not binding. In the event that resolution is not reached through mediation, litigation would be the next step.
Collaborative Divorce
Collaborative divorce is similar to arbitration and mediation in some ways. It is also a process that is confidential and private. It is a cordial method of resolution that can work well when children are involved. Both spouses contractually agree that they will resolve all disagreements outside the courtroom. They also promise not to threaten to go to court. Each partner has their own divorce attorney who is specifically trained in collaborative divorce. There may be an impartial financial professional involved, as well as a neutral mental health professional if the marriage includes children.
How Marshall & Taylor PLLC Can Help
It's important to note that not all family law or divorce attorneys are experienced in alternative dispute resolution. This is important. If you choose this type of resolution for your divorce, you need an attorney who has been through this process many times before.
Many aspects of your life are at stake. These can include things like division of property, child support, alimony, and custody. You are also paving the way for how you and your ex will interact in your life after marriage.
If you have children, they will be watching the ways in which you relate to one another. They will already be facing a significant amount of turmoil because your marriage is ending in divorce. By choosing alternative dispute resolution, you can help minimize the amount of disruption they experience.
Unfortunately, some divorces can become ugly. All family members pay the price when this happens. Children have a much smoother transition when parents set a cordial tone for family interactions.
Marshall & Taylor PLLC is well-versed in mediation, arbitration, and collaborative divorce. In the event that an amicable resolution is not possible, we will be ready to fight for you. Our divorce attorneys have decades of experience helping families in North Carolina. Our reputation is built on trust, compassion, and professionalism.
Each divorce is unique. Only you can know if alternative dispute resolution is right for you. However, it can often be an option that reduces the level of stress associated with divorce. Alternative dispute resolution typically allows you to prevent a contentious situation. The process is also generally less lengthy than divorce proceedings. In addition, it is also usually more cost-effective than conventional divorce.
Contact Us Today
If you are going through a divorce, you need to speak with an experienced divorce attorney. You owe it to yourself and your family to understand your options for moving forward. The choices you make today will leave a lasting impact on your life in the future.
We understand that this is a challenging and painful time. It can be overwhelming to consider the options you are facing. Marshall & Taylor PLLC has helped many other people just like you. They gladly share their testimonials about their experience with us. We invite you to review our answers to some of the most frequent questions we receive. We are passionate about making this process as easy as possible for you. When you choose us to represent you, you can trust that we have your best interests in mind.
Call us today at (919) 833-1040 to speak with a Pittsboro alternative dispute resolution attorney from Marshall & Taylor PLLC. You can also submit a contact form online, and we will be in touch as soon as we are able. You do not have to face this alone. Our compassionate attorneys are ready to guide you through this experience.