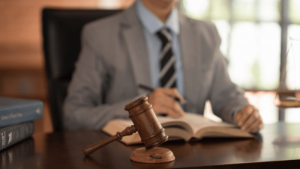 When you share custody of your children with your ex, it can be devastating to learn that they have all relocated to a different country. Suddenly, you are dealing with an international child custody case. If this move has occurred without your knowledge, your spouse has made a unilateral decision that affects everyone involved.
In most cases, a parent can take action if their ex moves with their children to another country. International child custody laws are extremely complex, however. Therefore, it is highly recommended that you speak to a North Carolina child custody attorney to help you understand your options.
If you and your ex-spouse have a custody arrangement, there may be required steps each parent must take before they can leave the country. There might be special requirements involved for even a short vacation abroad to see relatives.
A number of different factors will determine what your options are. We have listed some here.
If You Can, Talk It Out with Your Ex
If you are still on speaking terms, perhaps the number one solution is to talk to your ex. The discussion can focus on how important it is for your children to have frequent contact with both of you and how moving to a foreign country has, or is going to, seriously impede this.
If you are not on speaking terms, this might be a good time to suggest a therapist or mediator. It is important not to push the issue, however, especially if your relationship has become contentious. Listen to your spouse's reasons for moving and remain flexible. This strategy has more merit if your spouse has not yet moved out of the country. If that is the case and your spouse is discussing the possibility of moving to another country, and you can communicate civilly with each other, you can suggest alternatives.
Also, you can emphasize what is best for your children and question whether moving out of the country benefits them. If your children are older, they are more likely to have friends that they don't want to leave. They may enjoy the school they are enrolled in and their familiar routine.
It Matters Where Your Child Custody Case Was Decided
If talking it out doesn't work, the next step is to seek a remedy through the courts. In matters of international relocation, the parent seeking a remedy must usually file a petition with the original court that decided your custody case. However, other courts may also have jurisdiction. A North Carolina child custody attorney can help you to find out where and how to file a petition and whether you are eligible to do so.
It Matters Who the Custodial Parent Is
In North Carolina, even if your ex is the custodial parent, they may be required to ask your permission to leave the country or even the state. Much also depends on the reason for the move and how this might affect the welfare of the children.
Many separation/divorce agreements restrict the relocation ability of the parents. If either parent violates the custody order, the other parent can obtain an emergency custody order and have the children forcibly returned to North Carolina.
International Abduction Laws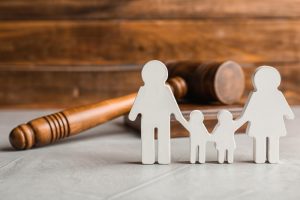 Depending on your case, other international laws may apply. If your separation/divorce agreement restricted international relocation, the Hague Convention on the Civil Aspects of Child Abduction might come into play. This law may apply if your children are U.S. citizens and are currently outside the U.S. with your ex and may allow you to seek the return of your children.
It is important to consult with a child custody lawyer to determine what laws might be pertinent to your case.
If You Need Advice, Contact Us
If your ex has moved out of the country with your kids, it is important that you contact the Raleigh child custody attorneys of Marshall & Taylor PLLC. We can help determine the best course of action for you at this difficult time. If court action is required, we can handle all the details of that and also handle anything that needs to be communicated to your ex. Our goal is to protect your rights and to protect the relationship you have with your children.
Call us as soon as possible at (919) 833-1040. We are standing by to help you.