Helping Your Child Cope with Relocation after Divorce
Divorce is never easy for anyone. As parents know, the end of a marriage can be particularly challenging for kids. The parent with physical custody of the child may start their new life by moving to a new house. Alternatively, the parent without custody might move out and attempt to set up a new home where their kids can feel comfortable. Yet despite best intentions, children can often feel overwhelmed with stress.
No parent likes to see their children suffer. You can help your children adjust to their new life through patience, reassurance, and keeping the following ideas in mind.
Make Your House Feel Like Home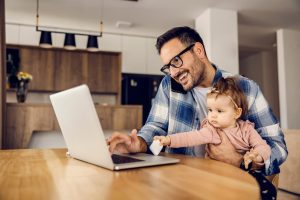 Children can feel confused when they have two homes, but you can take steps to alleviate their anxiety. Let them help you decorate your new house or apartment, so they can feel like it is as much their home as it is yours. If you are the non-custodial parent, ensuring that some of their favorite toys and items of clothing live at your house can help to comfort them.
Furthermore, maintaining a routine between households can minimize disruptions to your kid's daily life. If they wake up, eat, and go to bed at the same times in each house, they may find it easier to adjust to the change.
Give Your Child Time
Each child will adjust to their new situation on their own terms and in their own time. You may find that younger children have an easier time adapting as they have formed fewer long-term attachments. Yet regardless of their age, having patience is vital. Speak to them openly about how they are dealing with the changes in their life. Equally importantly, you must understand that they may have times when they have no desire to talk to you about it.
Watch for Warning Signs
Part of practicing patience means keeping an eye out for warning signs of emotional issues related to the divorce. Such red flags may include:
Frequent outbursts of anger
Withdrawal from family members and friends
Loss of interest in activities they used to enjoy
Declining concentration
Slipping grades or behavioral issues at school
Trouble sleeping
Changing relationships with food
Use of drugs or alcohol
Self-harm
Speak with your former spouse, your child's teacher, and your family physician if you notice any of these warning signs. You might also want to consult with a child therapist who can help your kid cope with their specific challenges.
Understand the Legal Implications of Relocation after Divorce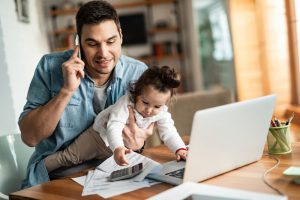 Your divorce agreement may contain stipulations about your ability to relocate. For example, some child custody orders attempt to make visitation easier by restricting a parent from moving further away than a one-hour drive from their ex. You may have to consider such parameters before you can move to a new home.
In some instances, however, a spouse will have a genuine need to relocate beyond the restrictions of the divorce agreement. You may need to go to a different state to start a new job or care for an aging parent. In such cases, you must agree with your former spouse to change the child custody orders. A judge would need to approve any changes. Alternatively, if your ex does not agree to the change, you might need to petition the court to order it.
You may face legal consequences if you do not follow the necessary procedures. For example, if you move across state lines when your child custody agreement prohibits you from doing so, your former spouse may have the right to ask the court to return your child to North Carolina. You may have to pay fines and court costs if you face contempt of court charges.
Contact an Experienced Raleigh Child Custody Attorney Today
While relocating to a new home after divorce will present your child with challenges, you can help ease the transition by keeping open lines of communication with both your kid and your ex. Both parents should agree to offer their children the same reassurance that the changes are ultimately in everyone's best interests.
Having clarity about your legal agreements with your former spouse can also help everyone involved. The experienced Raleigh child custody attorneys of Marshall & Taylor PLLC are committed to providing divorced parents with legal advice they can trust. We can also help you navigate the court system if you believe your ex is violating your parental rights.
Call Marshall & Taylor PLLC today at (919) 833-1040 or contact us online for a confidential consultation to learn more about how we can help you.