North Carolina Verbal Abuse Attorneys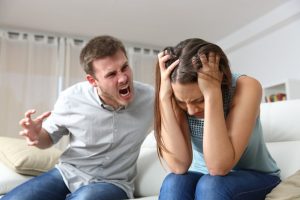 The impact of verbal abuse can be just as damaging as physical violence. As a prominent Raleigh family law firm, Marshall & Taylor PLLC is passionate about helping victims of verbal abuse find the legal protection they need. Our experienced North Carolina verbal abuse attorneys work tirelessly to provide compassionate, professional legal representation for those who have suffered from verbal abuse in their relationships or families.
If you or a loved one has experienced verbal abuse, call us today at (919) 833-1040 or contact us online for a confidential consultation to learn more about how we can help you.
What is Verbal Abuse?
Verbal abuse is a form of emotional abuse involving using words to degrade, control, manipulate, or intimidate another person. Recognizing verbal abuse is crucial to understanding its impact and seeking help. According to the National Resource Center on Domestic Violence, some common examples of verbal abuse behaviors include:
Name-calling, insults, and continual criticism – Using demeaning language to undermine the victim's self-worth
Using words to isolate and control – Manipulating conversations to restrict the victim's social interactions and maintain control over them
Harassment in person, online, or over text or phone – Causing distress and anxiety by repeatedly contacting the victim against their wishes
Public humiliation or embarrassment – Belittling or mocking the victim in front of others to cause emotional pain and undermine their confidence
Constant jealousy, often surfacing as accusations of cheating – Falsely accusing the victim of infidelity, leading to distrust and emotional turmoil
Blaming others for their harmful behavior – Refusing to take responsibility for abusive actions and shifting the blame onto the victim or others
Telling someone they deserve to be mistreated or do not deserve love – Making the victim feel unworthy of respect, care, or affection
Starting destructive rumors – Spreading false information to damage the victim's reputation and relationships
Threatening to expose secrets or personal information, including photos or videos – Attempting to control the victim through fear of embarrassment or humiliation
Threatening with additional violence – Using the threat of physical harm to manipulate or intimidate the victim
Body shaming – Making derogatory comments about the victim's appearance to undermine their self-esteem
Gaslighting – Manipulating the victim psychologically until they question their sanity, making it difficult for them to recognize the abuse and seek help
In some cases, the effects of verbal abuse can cause even more harm than physical abuse, as the emotional scars can last longer and be harder to heal. Victims may experience anxiety, depression, low self-esteem, and post-traumatic stress disorder (PTSD). Victims of verbal abuse need to seek legal help as soon as possible, as it can often escalate into physical violence.
Legal Protection for Victims of Verbal Abuse in North Carolina
The state of North Carolina recognizes the severity of verbal abuse and offers legal protection for victims. Victims can protect themselves by obtaining a restraining order, also known as a Domestic Violence Protective Order (DVPO). These orders can help protect victims by prohibiting their abusers from contacting, threatening, or harassing them.
A DVPO can include provisions explicitly addressing verbal abuse, such as prohibiting the abuser from using abusive or threatening language. Additionally, the DVPO can require the abuser to maintain a certain distance from the victim, forbids the abuser from possessing firearms, and grant temporary custody of children to the victim, if necessary.
How a North Carolina Verbal Abuse Attorney Can Help
The North Carolina verbal abuse attorneys at Marshall & Taylor PLLC have extensive experience obtaining protection and support for our clients. We provide comprehensive legal services tailored to the unique needs of each individual, and we can help you by:
Assessing Your Situation
Our attorneys will meet with you to discuss your circumstances and determine the most appropriate steps. We will carefully evaluate your situation, taking into account any evidence of verbal abuse, such as threatening messages or voice recordings, and the impact of the abuse on your well-being.
Obtaining a DVPO
If a restraining order is the most effective option for your situation, our attorneys will guide you through the process of obtaining a DVPO. We will gather the necessary documentation, prepare a compelling case, and represent you in court.
Modifying Existing Orders
In some cases, modifying an existing restraining order may be necessary to better protect you from verbal abuse. Our attorneys can request modifications to the order, such as increasing the distance the abuser must maintain from you or adding provisions addressing verbal abuse.
Family Law Matters
Verbal abuse can significantly influence family law matters, such as child custody and visitation, alimony, and property division. Our attorneys will advocate for your best interests in these matters, ensuring the court considers the effects of verbal abuse.
Why Choose Marshall & Taylor PLLC?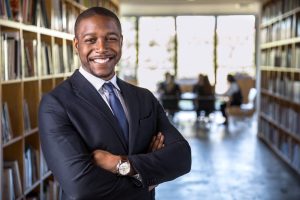 The experienced and compassionate attorneys at Marshall & Taylor PLLC dedicate themselves to providing exceptional legal representation to our clients. When you work with us, you can expect the following:
Knowledgeable support – Our attorneys thoroughly understand North Carolina family law and are well-versed in the legal processes surrounding verbal abuse cases.
Compassionate representation – At Marshall & Taylor PLLC, we understand the emotional toll that verbal abuse can take on victims and their families. We support each client throughout their case with empathy and sensitivity.
Tenacious advocacy – Our North Carolina verbal abuse attorneys are passionate about seeking justice for victims of verbal abuse. We are relentless in pursuing the most favorable outcome for our clients.
Confidentiality – We understand that privacy is a paramount concern for victims of verbal abuse. Our attorneys are committed to maintaining the strictest confidentiality when handling your case.
Contact a North Carolina Verbal Abuse Attorney Today
If you or someone you love is a victim of verbal abuse, it's crucial to take action and seek legal protection. The experienced North Carolina verbal abuse attorneys at Marshall & Taylor PLLC are here to help. We provide compassionate, personalized legal representation to victims of verbal abuse and dedicate ourselves to helping our clients regain control over their lives.
For a confidential consultation with one of our skilled attorneys, call us at (919) 833-1040 or contact us online. Don't let verbal abuse continue to undermine your life. Speak to the seasoned legal team at Marshall & Taylor PLLC today and start your journey toward healing and recovery.