Raleigh Separation Lawyers for Legal Custody
When two parents decide that they need to separate, the most pressing concern is often what will happen to the children they have together. Each parent will naturally be concerned about how much time they will spend with their children. Additionally, there will be serious questions about who gets the final say when making important decisions about the children's lives.
While every parent wants what is best for their children, they often can't agree about what that looks like in practice. For this reason, determining who will have legal custody of the children is one of the essential steps for couples who are separating. As difficult as this process can be, it can ultimately allow both spouses to make the best of a challenging situation.
If you need help with legal custody matters when you're separating from your spouse, you must work with an experienced family lawyer. The Raleigh separation attorneys of Marshall & Taylor PLLC have developed a reputation of excellence for helping people through divorce in Raleigh and throughout the surrounding Wake County area resolve their family legal issues. We will fight for your and your children's best interests every step of the way. Call us today at (919) 833-1040 or contact us online for a confidential consultation and find out your legal options.
The Importance of Custody Agreements
Families and courts can arrange many types of custody arrangements to suit a child's best interests. The primary concerns are which parent will have physical custody, which parent will have legal custody, or whether the parents will share one or both of these.
North Carolina Statute § 50- 13.01 encourages child custody agreements in which:
Both parents can fairly share child-raising responsibilities and rights, even after they have separated.
Good faith, focused, child-centered parenting arrangements decrease the need for court interference in determining child custody and ensure that the child's best interests remain the primary concern.
The separated couple can establish and maintain a healthy relationship with one another if that is possible and in the children's best interests.
Each parent recognizes and accepts that their responsibility for their child will be significant and ongoing.
In effect, North Carolina wants to encourage situations where each parent can take an active role in their children's lives. However, the state does not automatically ensure that each parent can have equal time with their children, so one parent is most often awarded physical custody.
When most people think about custody arrangements, physical custody comes to mind. Physical custody determines where the child will physically live and what kind of visitation rights the noncustodial parent will have. Joint physical custody is possible, but courts often avoid this arrangement to ensure that the children have a consistent residence and prevent disruption of their schooling.
While determining physical custody is important, many people do not realize that this is not the only type of custody arrangement to which the parents will have to agree.
What Is Legal Custody?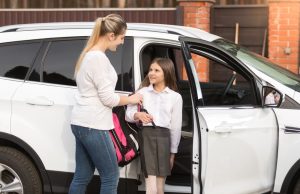 Legal custody is what allows a parent to make significant long-term decisions on behalf of a child regarding such aspects of their life as:
Religious education
Choice of schools
Tutoring
Cultural education
Extracurricular activities
Health and dental care
Joint Legal Custody versus Sole Legal Custody
When considering custody arrangements for a separating couple and their children, the courts will consider factors such as:
The child's relationship with each parent
Each parent's living conditions
Any history of physical or sexual abuse
Any history of drug or alcohol abuse by either parent
The child's overall safety
In most situations, the court will award legal custody to both parents, even if one parent is granted sole physical custody. In cases of joint legal custody, the two parents will share equally in making crucial decisions about the child's welfare and upbringing. This will allow both parents to have a say in raising their child, even if one parent cannot have an everyday physical presence in the child's life.
However, if it is apparent that one parent is unfit or incapable of making decisions about the child's welfare and upbringing, the court will award sole legal custody to one parent. In these types of cases, the parent with sole legal custody can make decisions regarding medical care, religion, housing, and schooling without considering the other parent's wishes or opinions.
It is important to note that sole legal custody is rare, as North Carolina generally sees joint legal custody as being in the child's best interests. Sole custody is usually granted in situations in which the other parent:
Is a drug or alcohol abuser
Has a history of physical or sexual abuse
Has a diminished mental capacity
Contact a Child Custody Lawyer in Raleigh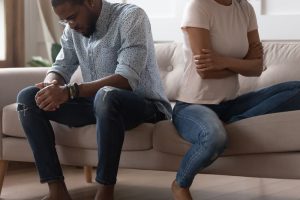 The team at Marshall & Taylor PLLC understands how challenging the separation process can be for parents who care about the well-being of their kids. Our team strives to be a source of calm, knowledge, and support during this stressful time, and we will help you through the separation and custody process.
We have a reputation for helping our friends and neighbors here in Raleigh find the peace and resolution they deserve during times of family change, and we will strive to do the same for you. We have the experience and resources of a large law firm with the caring connection of a small firm, so you will get the individualized support you need.
If you need assistance with a child custody arrangement in Wake County, the attorneys at Marshall & Taylor PLLC will dedicate themselves to fighting for your best interests and those of your children, too. Call us at (919) 833-1040 or contact us online. Our compassionate team will give you the guidance and support you need through this challenging season in your life. Get started with a confidential consultation today.