North Carolina Board Certified Family Law Specialist
Jeffrey E. Marshall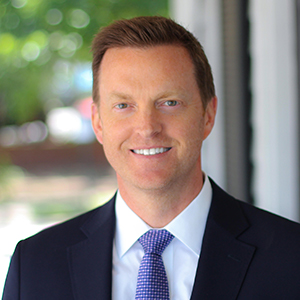 Jeff's law practice is focused entirely on Family Law and Divorce matters. He is a North Carolina Board Certified Family Law Specialist. At the time of his certification, he was one of only 204 lawyers state-wide to achieve this distinction. The North Carolina State Bar certifies lawyers as specialists in designated practice areas as a service to the public to identify lawyers who have demonstrated special knowledge, skill and proficiency in certain areas of law. To be certified as a specialist in a practice area, a lawyer must have extensive experience in their area of practice, be favorably evaluated by other lawyers and judges, and pass a written examination in the specialty practice area.
Jeff has also been certified by the North Carolina Dispute Resolution Committee as a Family Financial Mediator and has successfully resolved many family law cases for attorneys and their clients who are going through the difficult process of separation and divorce. Additionally, Jeff is often chosen by his peers as an arbitrator to make legally binding decisions in highly contested family law matters. He is humbled by the number of colleagues who contact him for advice and representation in their own family law cases. Jeff works closely with Family Law Attorneys – Travis Taylor, Lillie Ashworth and Sarah Privette.
In addition to being a Board Certified Family Law Specialist and a Certified Family Financial Mediator, Jeff has been listed among the "Legal Elite" for Family Law in Business North Carolina Magazine (fewer than 3% of the state's lawyers made the list) and has been listed among North Carolina Super Lawyers for Family Law (only 5% of attorneys in North Carolina are selected).
Jeff is a member of the Wake County Bar Association, the North Carolina Bar Association and the North Carolina State Bar. As a member of the Family Law Section of the North Carolina Bar Association, Jeff is also a part of the Appeals Monitoring Committee and the Continuing Legal Education Committee.
Jeff currently serves on the Advisory Board and is the past President on the Board of Directors for The Child's Advocate, a local, non-profit organization designed to ensure that courts hear and understand a minor child's opinions in highly contested custody cases.
Jeff was born and raised in Rochester, New York. After graduating from Fairport High School, Jeff attended SUNY Buffalo, where he was recruited to play football by former Buffalo Bills great and current NFL coach, Jim Haslett. At SUNY Buffalo Jeff received his BS in Business Administration with a concentration in Finance. He then attended Capital University Law School in Columbus, Ohio where he graduated with Order of the Curia honors. Immediately following graduation, Jeff moved to North Carolina where he has practiced law ever since. When he is not at work, Jeff enjoys spending time with his wife Becky and their two daughters, Harper and Josephine.
Awards and Recognition
Business North Carolina's Legal Elite
North Carolina Super Lawyers
Board Certified in Family Law
Certified Family Financial Mediator
Named to "Top Attorneys in North Carolina" by Charlotte Magazine
Named to list of 10 Best in Client Satisfaction by the American Institute of Family Law Attorneys in 2014 and 2015
Named a Top 100 Lawyer by the National Advocates
Prenuptial Agreements
Prenuptial agreements help marrying individuals protect the assets that were theirs before the marriage. Should the couple ever divorce, the prenup simplifies that process as well. Similarly, prenups also help protect spouses from each others' debts. Jeff Marshall is experienced in creating prenuptial agreements for his clients and is available to help you.
We can help you with any of the following legal matters:
If you need help resolving any of these legal issues in Raleigh, please contact Jeffrey E. Marshall today to learn more about what we can do for you. We have the skills, knowledge, and experience to provide the guidance you need.