Thank You
Your message was sent successfully.
I work with Jeff Marshall about the custody suit about my granddaughter and he is so smart about the laws and so pleasant that i felt as if i had know him all my life. I will never forget how nice he was to me and i felt that he really cared about me and my situation. This was my first time working with an attorney except in real estate closings and he was excellent at making me feel comfortable with the situation. I am glad that i got to meet him and he is a asset to wake county and north Carolina. - Client "M.S.
- He is so smart about the laws
The divorce process is tough. Not only is it emotionally difficult and physically draining, but the actual legal process itself is simply unchartered territory for most of us. When my spouse served me with a separation papers & an out of this world financial proposal — I nearly had a heart attack. I was just plain shocked and totally unprepared for the ridiculous and unjustified financial demands that she wanted. I was an emotional wreck, but in a panic, I called my CPA advisor and asked for help. I've known my CPA for over 5 years having found him thru the Dave Ramsey website. When I asked him to recommend a divorce attorney, he gave me one name, Jeff Marshal. I'm not going to attempt to list all the reasons you should call Jeff, but I can attest that you will not be sorry you called. The divorce process has significant and lasting implications on everything important in your life after divorce. Make sure you that you have Jeff by your side when these decisions are being made, I am certain that you will be glad you did.
- I recommend Jeff Marshall
I found myself in a position of impending separation/divorce. My situation involved marital misconduct in another country(a very difficult to prove situation), did my due diligence; read reviews and went to visit 5 different attorneys... My case outcome was much better than the original offer I made to my ex spouse(before I had a lawyer) and giving credit where credit is due; Jeff's knowledge to execution is what made the difference. I must add Jeff made me look past my anger and really had the best interests of me and my children in mind...- Client from Avvo
- I highly recommend Jeff. Him and his staff are awesome!
MR Marshall prepared my Premarital Agreement for me. I am extremely pleased with the results. He provided excatly what I asked and more. I would highly recommend Mr. Marshall to anyone needing his services.- Client from Avvo
- Great Job!
I recently used Jeff Marshall to settle my drawn-out and contentious divorce and custody cases, and found him to be extremely helpful. He took his time to get to know me and my situation, helped me make decisions moving forward, gave me great advice on things that I could do that would limit the time he needed to spend on the case (thus dropping my bill), and represented me quite well during my custody hearing. Having Jeff as my attorney was, in my opinion, critical to positive outcome I received from the custody hearing.- Client from Avvo
- Great attorney!
Jeff Marshall has been a great attorney during a difficult life event. He always responded to my questions and concerns in a timely manner and was great at making me understand the process from start to finish.- Client from Avvo
- Great lawyer!
Jeff has always been my go to attorney when it comes to family law. He is unbiased and fair and has a great interpretation of the law. Divorce is not a fun process and sometimes following advice of someone other than yourself is hard to do. Looking back Jeff was spot on. His advice has saved me thousands of dollars!- Client from Avvo
- Invaluable Advice
Jeff and his team helped me with my seperation and divorce. I was very happy with my settlement and the way they were able to just focus on the buisness at hand which was to protect my interests. Most of this process was conducted while I was living in another state, but Jeff and his team kept me informed throughout the process. I would recommend him without reservation.- Client from Avvo
- Very Satisfied Customer
Mr. Marshall is a superb attorney. He understands the law better than anyone else with whom I consulted. He is very prompt in responding to email and voicemail. He kept me from making several major mistakes that my previous attorney had nearly made and would have cost me big. Mr. Marshall is more expensive than others, but he is also more efficient so it may not make a difference in the long run.- Client from Avvo
- Excellent Attorney
Jeffrey is a consummate professional and and a master practioner in the field of family law. He guided me through a very difficult case that concluded as favorably as possible.- Client from Avvo
- Master practitioner in the field of family law
Jeff Marshall provided solid advice and followed through on services promised. I would highly recommend Jeff to others seeking a divorce or custody attorney- Client from Avvo
- Needed Help with Divorce and Custody
He has worked with me a great deal and understands the relationship I have with my children. He believes in doing what is right and in best interest of children. I trust him with any and all legal decisions I have had to make. Jeff is truly one of the best around. I highly recommend him to anyone that has to deal with high conflict situations.- Client from Avvo
- Jeff is very straight forward and honest.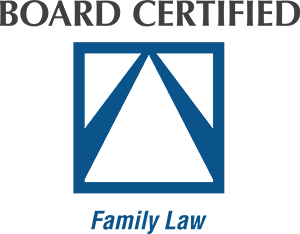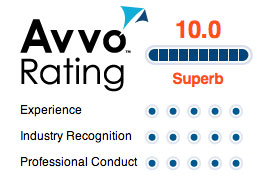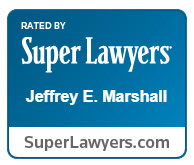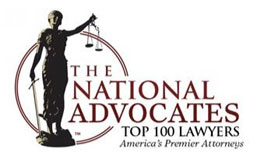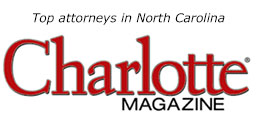 Contact Jeffrey E. Marshall